How do these work?
Homily packs provide ingredients for effective homilies. Select among possible lessons drawn from each Sunday's readings. Once you decide on a lesson, select one or two illustrations and applications to make it come alive and bring it home to your congregation. Export your selections into a Word document for further editing, or print it out directly from our website. The homily pack structure assures that each homily is complete, containing proclamation, instruction, and exhortation.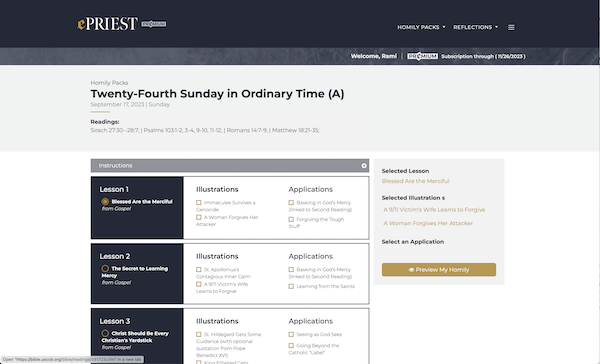 Ingredients for your homily!
Don't have an account yet? Sign up here to get a clergy account and gain access to the full range of ePriest.com services.